The overcoat. At Caroline Andrew we feel like it's the cherry on top of the perfect suit. When it's cold, it can tie any suit together perfectly.
It can be so tricky to find exactly what you're looking for, but with bespoke the choices really are endless. Have you always wanted a classic cashmere overcoat with hidden pockets in the linings, or something a bit different using a Harris tweed cloth with peak lapels and a tie belt instead of buttons?
Another option for a very special and luxurious overcoat is Vicuña. The cloth is made from the finest natural fibres making it a super soft and warm fabric to make an overcoat from.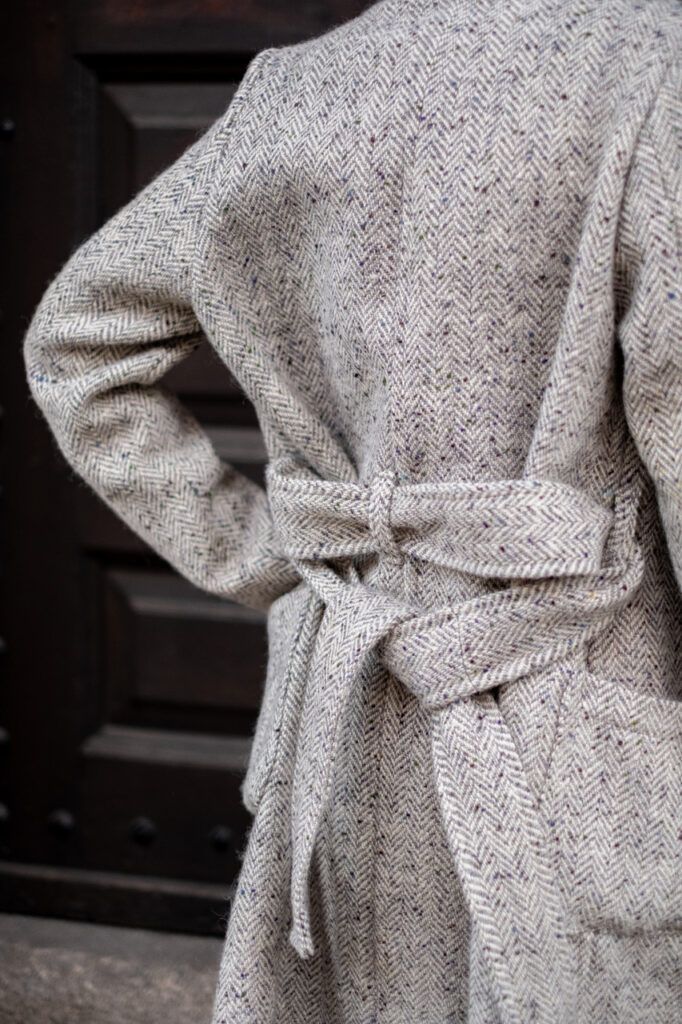 We really love making overcoats at Caroline Andrew. Especially when men and women walk out taller, having finally found the perfect overcoat…
We are pleased to announce our new release of ready-to-wear long coats made from a choice of three fabrics with velvet collars and belt ties. Each long coat can be bought for £900 are are all made to order on Savile Row in a variety of sizes. Have a look at the options through our website or sign up to our newsletter.