Semi Bespoke Suits London
Semi-Bespoke is the domain of the sartorially-savvy gent who's bid farewell to the limitations of off-the-peg but can't quite stretch to bespoke.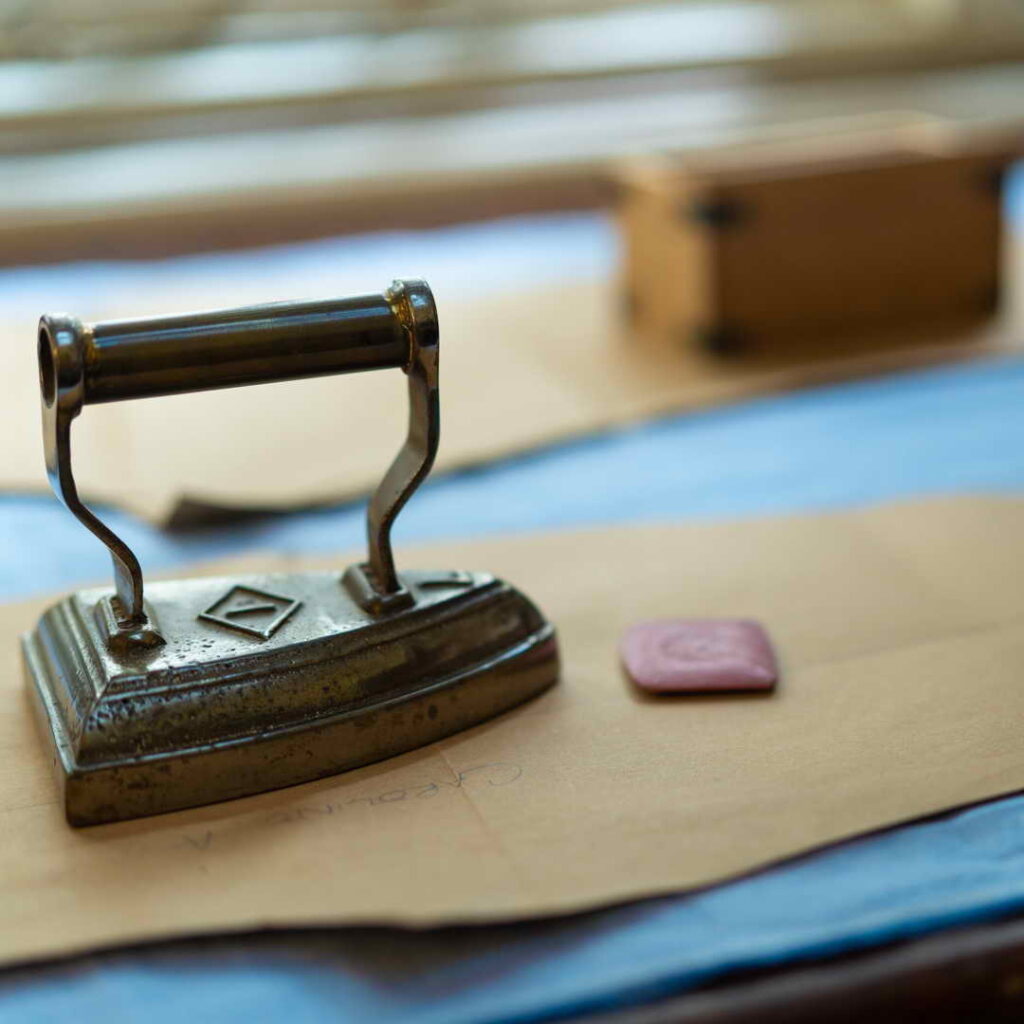 We understand it can be difficult to justify the significant financial outlay of fully bespoke, hence why we have created the perfect remedy in semi-bespoke: firstly by simplifying the fitting process to reduce the amount of in-person appointments whilst also reining in the amount of hand-crafted elements. Unlike fully bespoke where each and every aspect is totally made by hand on Savile Row, a semi-bespoke suit is predominantly machine-made with the exception of a hand-cut pattern unique to you the client, in order to secure the best possible fit. It can be created in a much more time-sensitive manner and accommodate a more modest budget. What's more, you still get to retain the services of a Savile Row tailor: an initial consultation in Caroline Andrew's Mayfair atelier allows the client to fully discuss their commission, a process Caroline is happy to advise upon, dependent on the occasion, taking in to consideration seasonal requirements and intended wear.
How we are Different from Others?
1


Caroline's backroom team then get to work on a set of detailed measurements and observations, which are then machine-stitched (including button holes) outside of London. Caroline's long-held relationships within the finest echelons of both British and Italian cloth manufacture means you will have an unrivalled choice of cloth for your prized commission.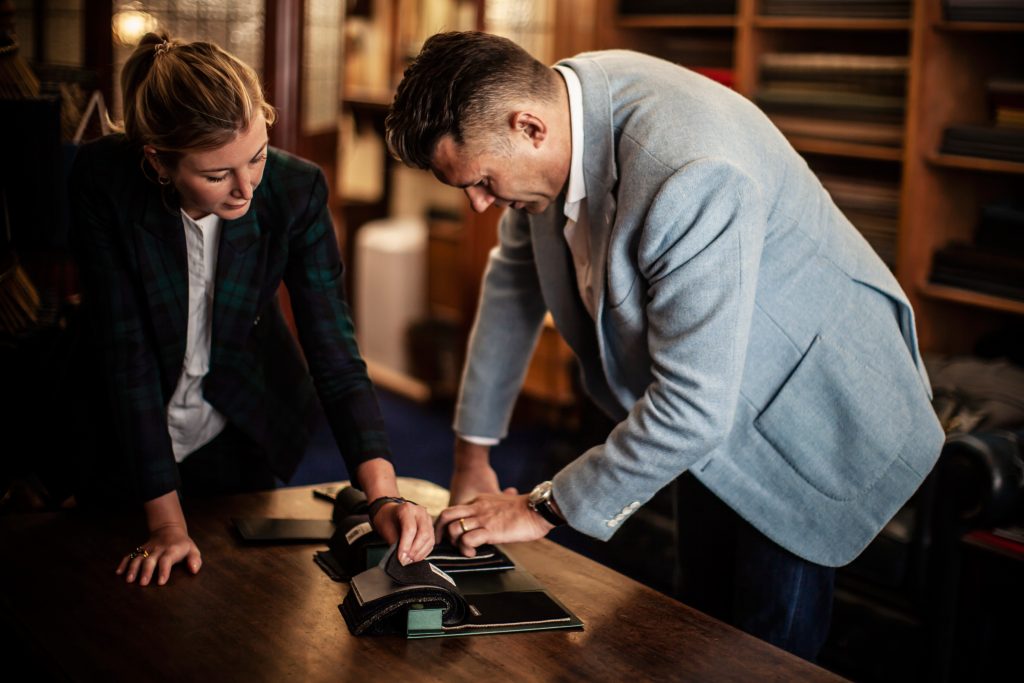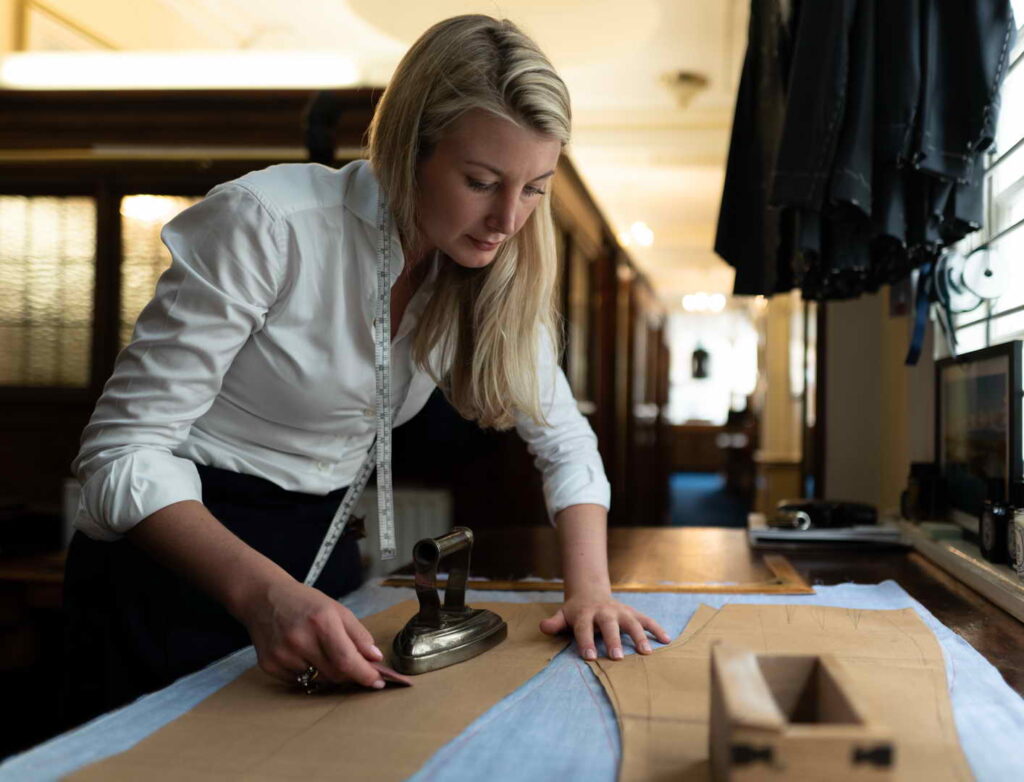 2


Caroline, semi-bespoke tailor London, is keen to stress the importance canvassing plays in not only her bespoke suits, but also in the process of creating her semi-bespoke suits: in particular the production of a traditional horsehair canvas which forms the shape of the client's jacket which will naturally mould to the wearer's physique over time. As well as providing comfort, this floating hand-padded half canvassed layer lends the jacket both support and shape, much like a skeleton. Generally speaking, semi-bespoke removes the intermediate baste stage of the tailoring process which you'd normally get in fully bespoke, meaning you go from first consultation straight to the final second fitting. However, if you have a more challenging body shape it may necessitate a baste fitting to ensure a seamless fit, but it's carried out on a case by case basis. If so then an extra fitting is scheduled in. Caroline will then examine the overall fit of the suit on the wearer and ascertain if any final adjustments are required in a third and final consultation if required.
3


It takes 6 weeks for a Caroline Andrew London semi-bespoke suit to be made, but if a baste fitting needs to be factored in to the equation then it's 10 weeks' worth of crafting to come to fruition. Read what our clients say here.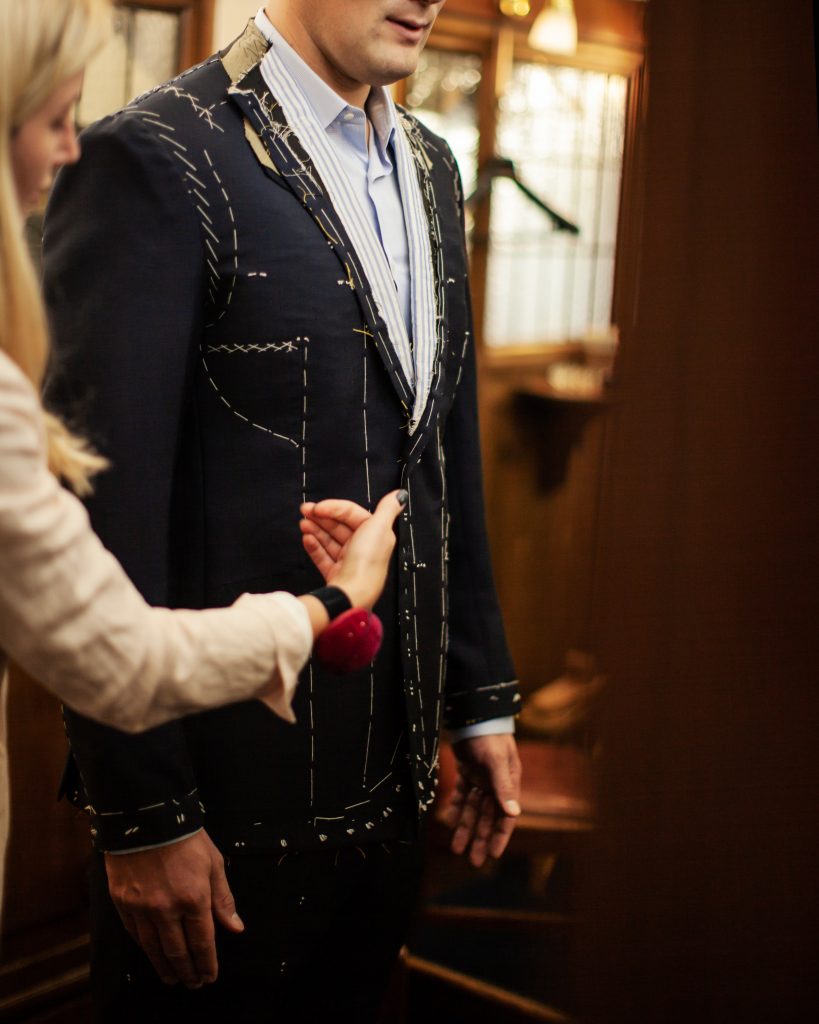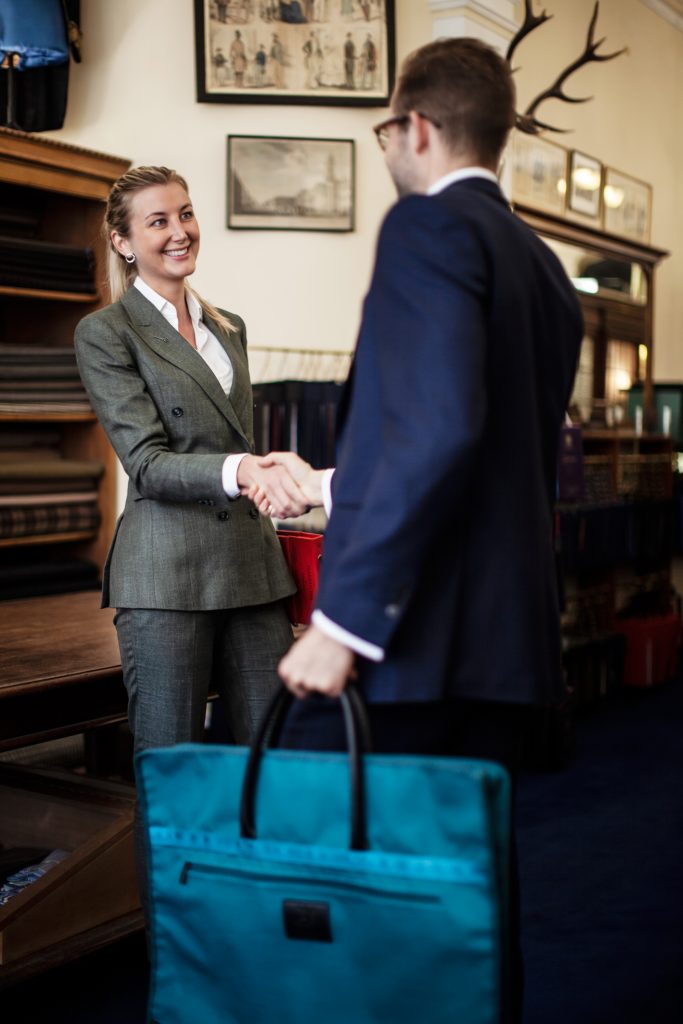 Why choose Caroline Andrew London?


Caroline Andrew is a highly respected semi-bespoke tailor London who focuses on traditional hand-crafted British suits for men. Beauty and functionality are Caroline Andrew's raison d'être– in that her garments should both enrich and simplify the life of the contemporary man. True to her belief, she infuses Savile Row cutting and tailoring techniques with her clean and minimalist design to create a signature style with perfect fit. Based in the heart of Mayfair, with a second atelier on London's plush Kensington Church Street, she is revered for her innovation and propensity to consistently break new ground.