Having a suit made by Caroline for my wedding day was the best investment I have ever made.
What I love about Caroline is she is breathing new energy into the bespoke tailored suit process.
I have happily used the same tailor for years, until I was introduced to Caroline. I am a creature of habit when it comes to my suits, I know what I like and I know what works. However Caroline managed to push me slightly out of my sartorial comfort zone, and it worked. Caroline is part of a new age tailoring generation, as well as my first female tailor, and I am delighted to be one of her happy clients.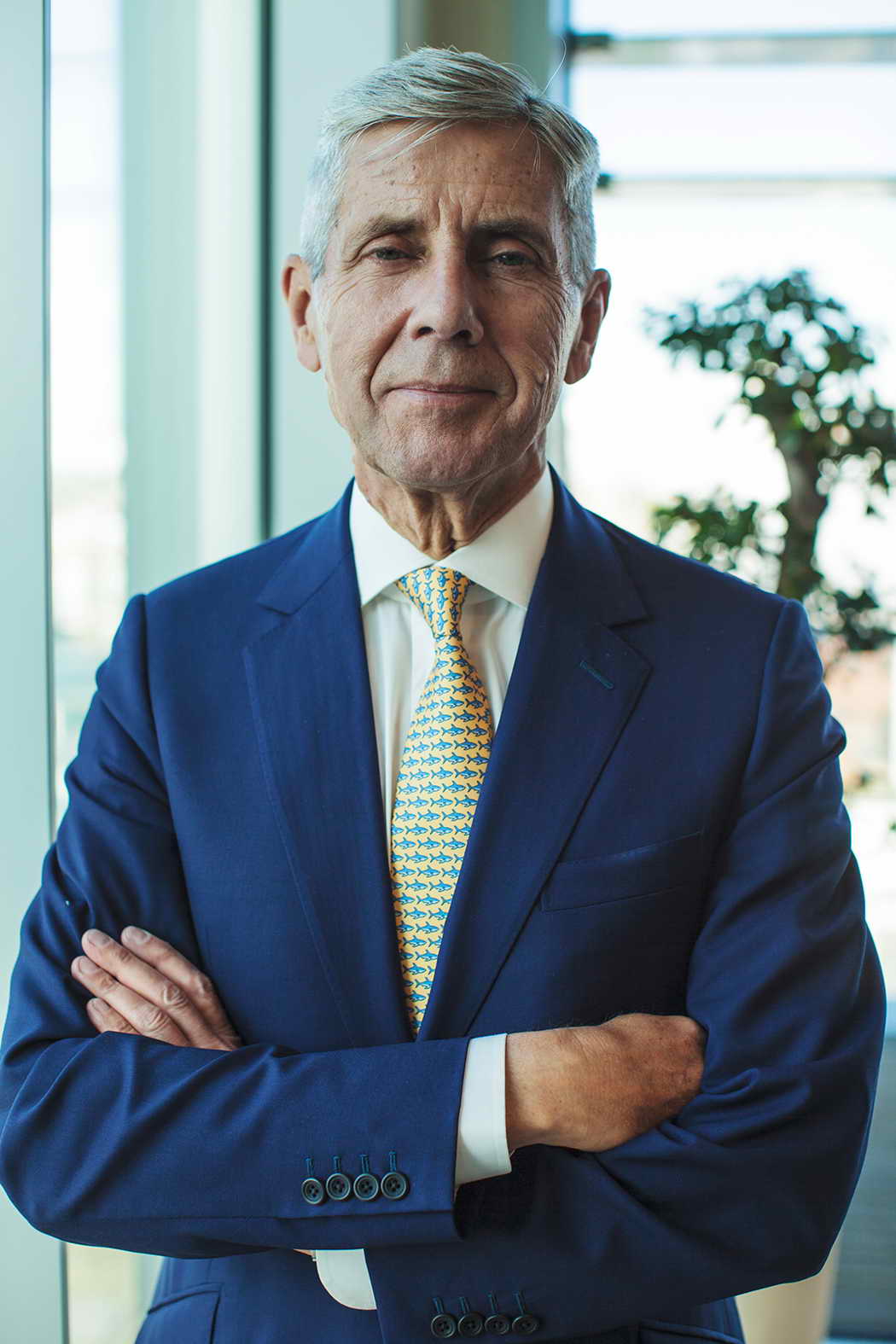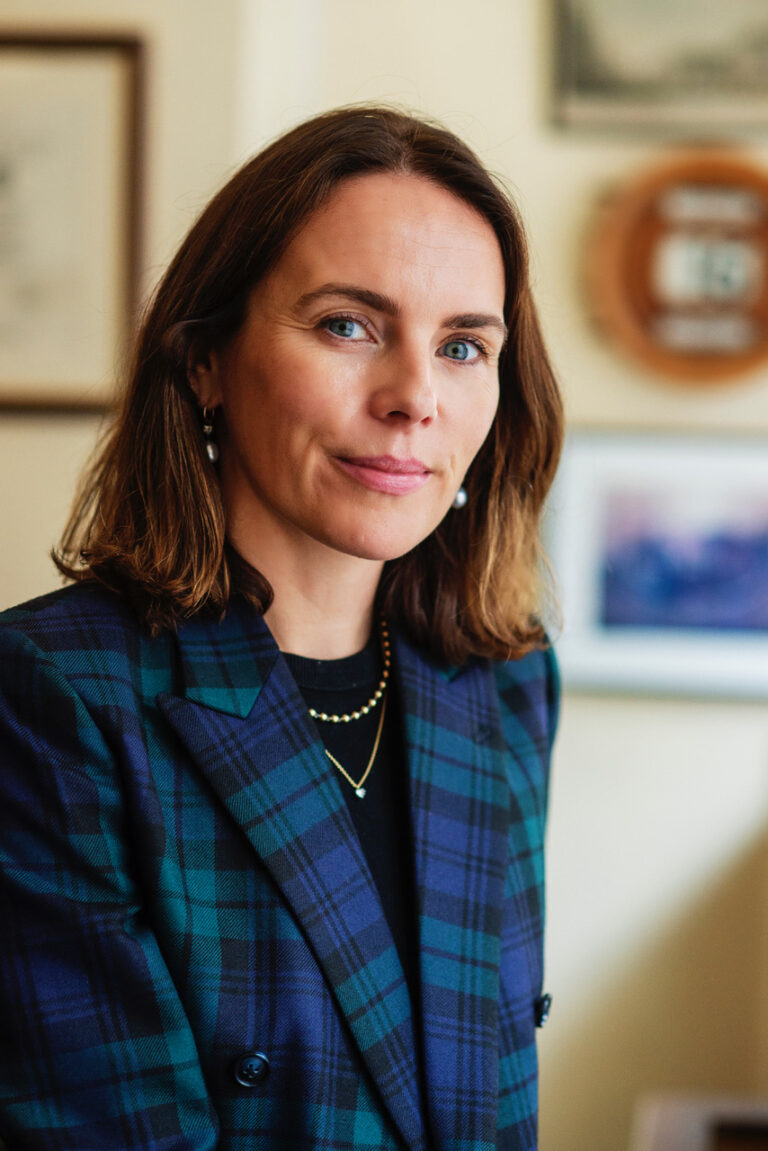 Thank you SO much for my first bespoke suit. I love it and I enjoyed the whole experience so much, can't wait to order my next one!
Caroline is an excellent tailor. She has a thorough understanding of materials and colours and designs and great taste but also listens to your needs and thinks about what might work for you. She is proactive, friendly and professional without being pushy. Many of my colleagues have complimented on my suits of late – something that's never happened to me before! I would certainly recommend her.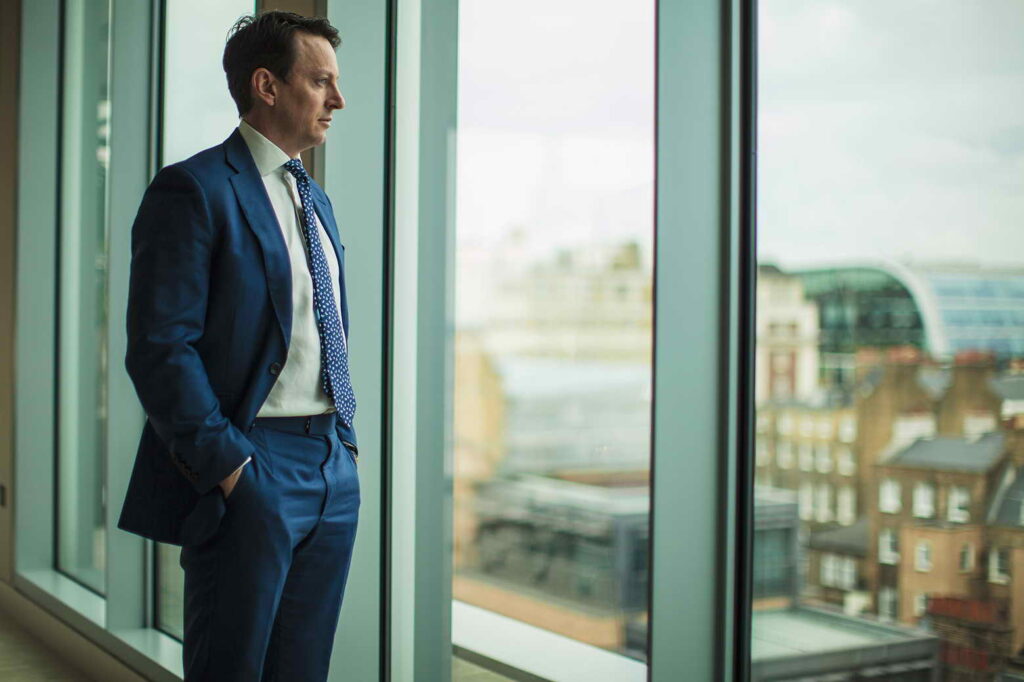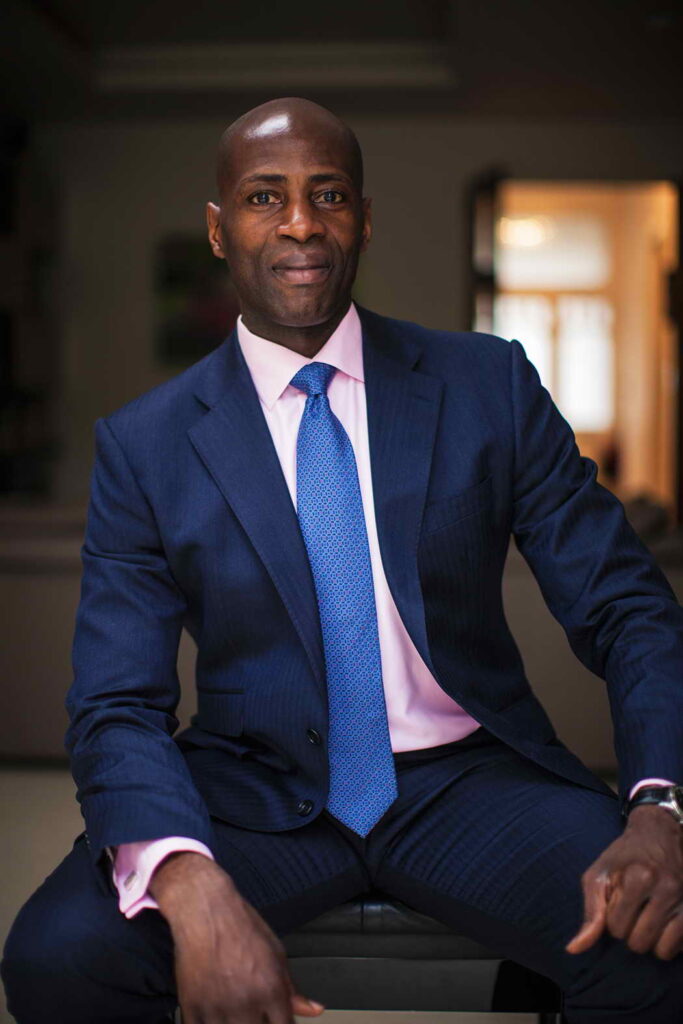 Caroline offers a highly professional and individualised service. Her knowledge and experience in tailoring ensures your wardrobe is diverse and exciting with a range of suits for all occasions. She has transformed my wardrobe.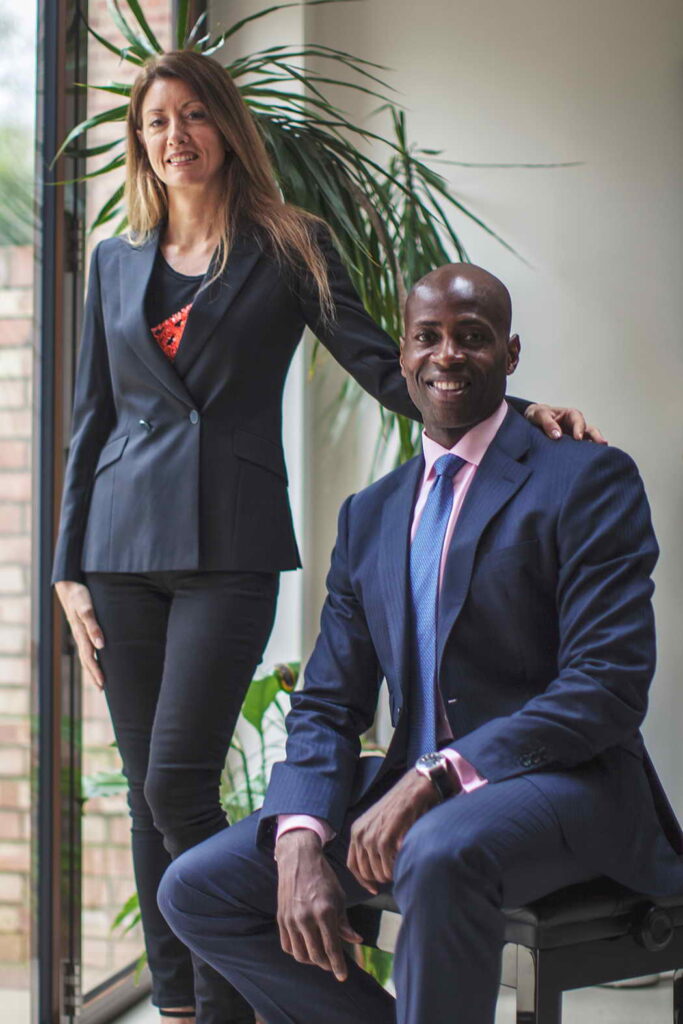 Caroline is the best tailor I've ever worked with. Took the time to properly understand my style and what I wanted to achieve. Designed to suit my body, rather than some identikit tailoring, and encouraged me to take risks. I love my clothes and will continue to work with Caroline in the future.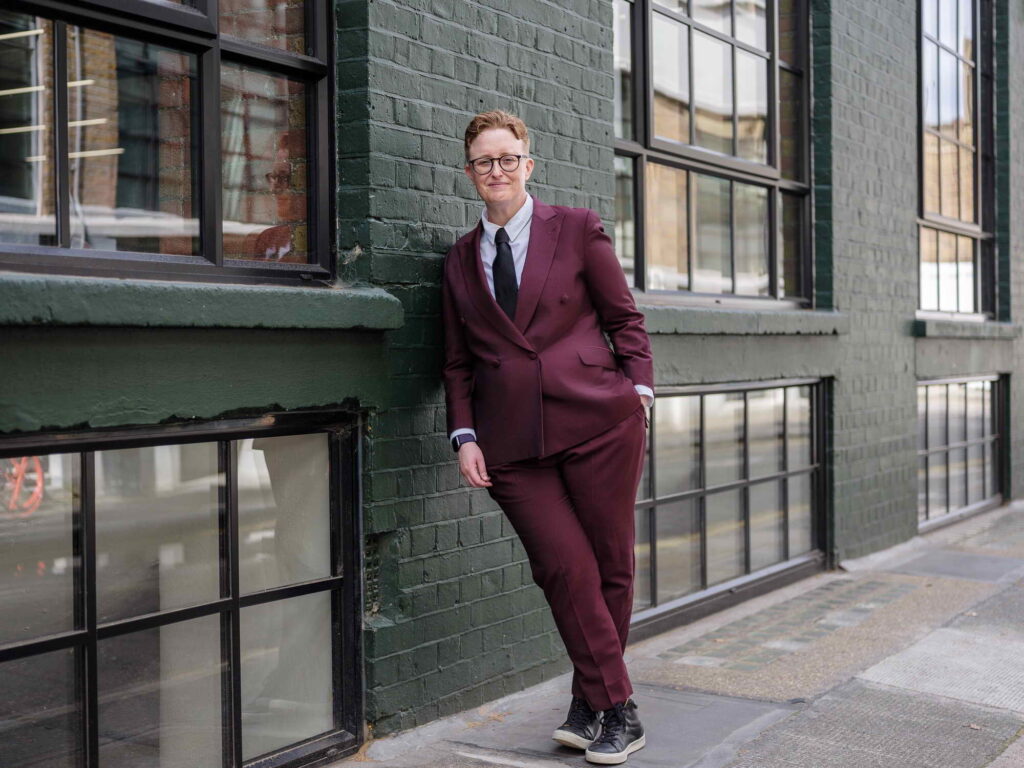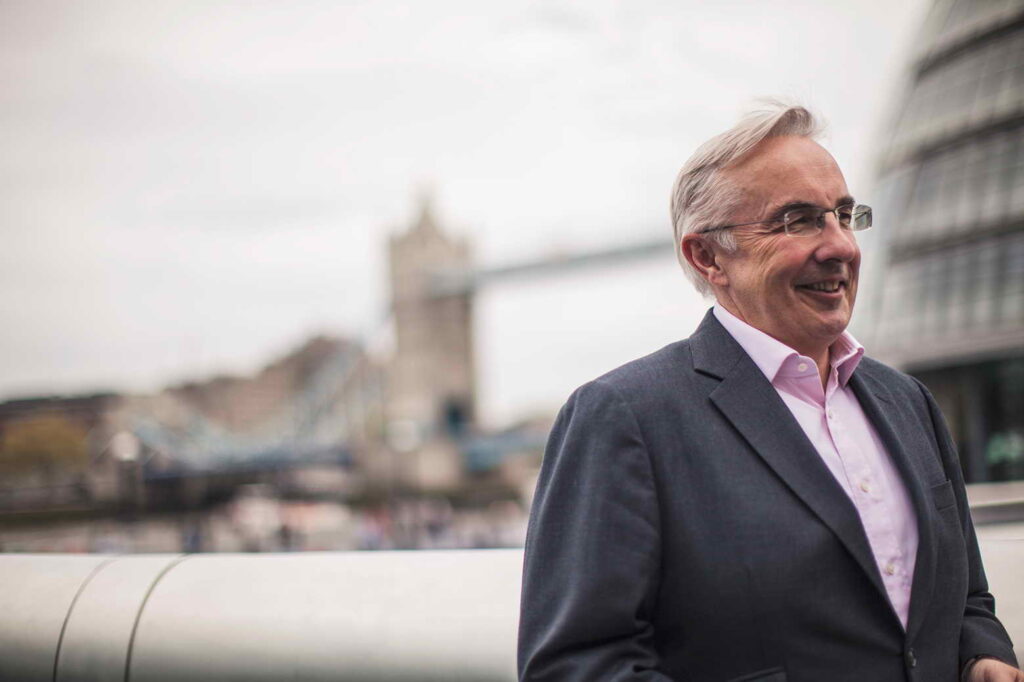 I have been a client of Caroline Andrew's for 3 years and she is an excellent tailor. She has a good eye for detail and has a pleasant and helpful manner. She has made both formal suits and casual for me, as well as shooting gear and will make appointments to see me in London or Scotland to fit in with my business travel. Nothing is too much trouble for her and she offers an invaluable bespoke service.
Caroline's Bespoke suits empower the modern working-woman. Caroline works around my busy schedule, she knows me well and gives me great advice. She makes me enjoy the suit making journey much more than shopping.Caroline recognises the importance of building a strong and versatile wardrobe, she has a strong sense of style and she works tirelessly to create interchangeable selection of timeless pieces. Her designs are fresh and young, the fabrics are luxurious and the cuts are comfortable and practical. Her service is personal and customised to every client's need.Wearing a Caroline Andrew suit makes me really happy! I would recommend her to any woman in need of business attire.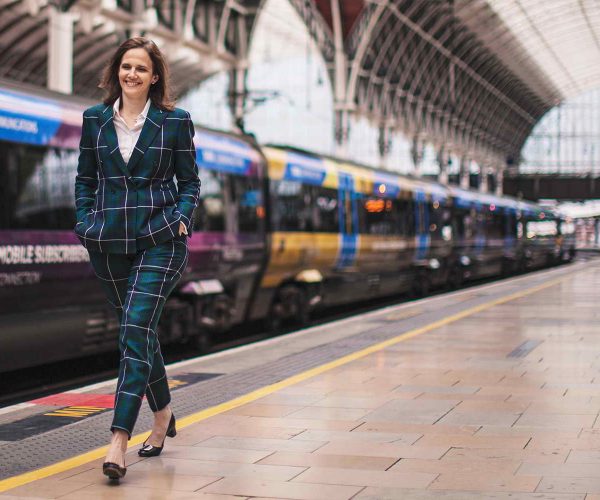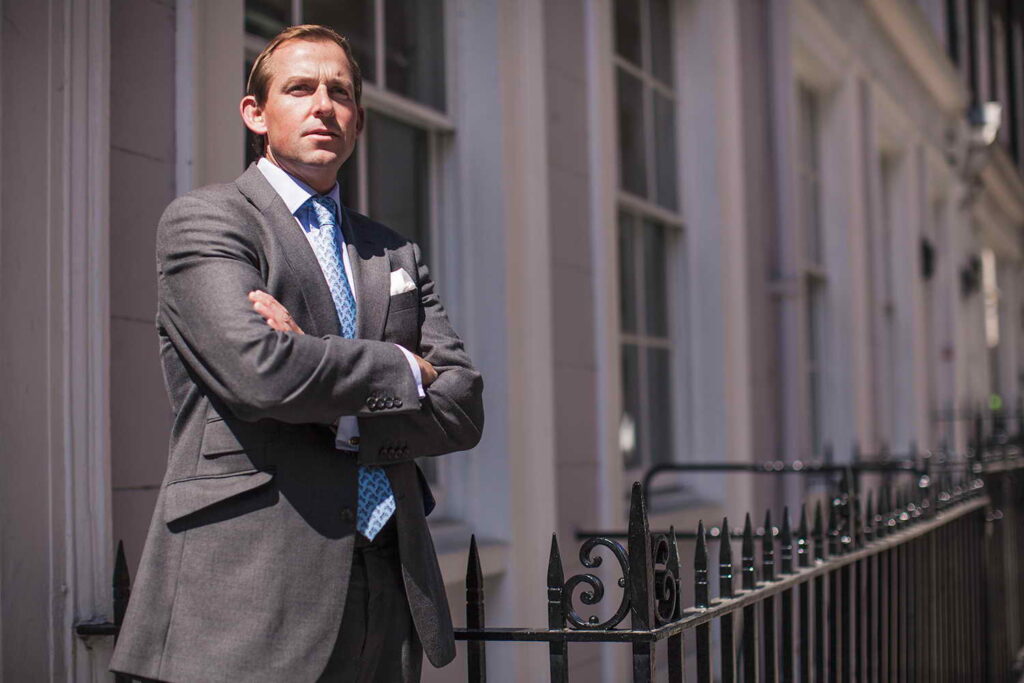 I have been delighted with the quality and service provided by Caroline and have therefore recommended her to a number of friends. She makes excellent city suits as well as all sorts of tweeds. I would have no hesitation in highly recommending her tailoring.
Caroline introduced me to bespoke tailoring and I cannot do without it. She has an unprecedented eye for timeless style and fabrics. She never rests until the client is satisfied with the service and the product. She created this amazing balance between traditional Savile Row tailoring and the cutting edge, personalized service which is one of a kind. Everyone needs s suit made by Caroline Andrew.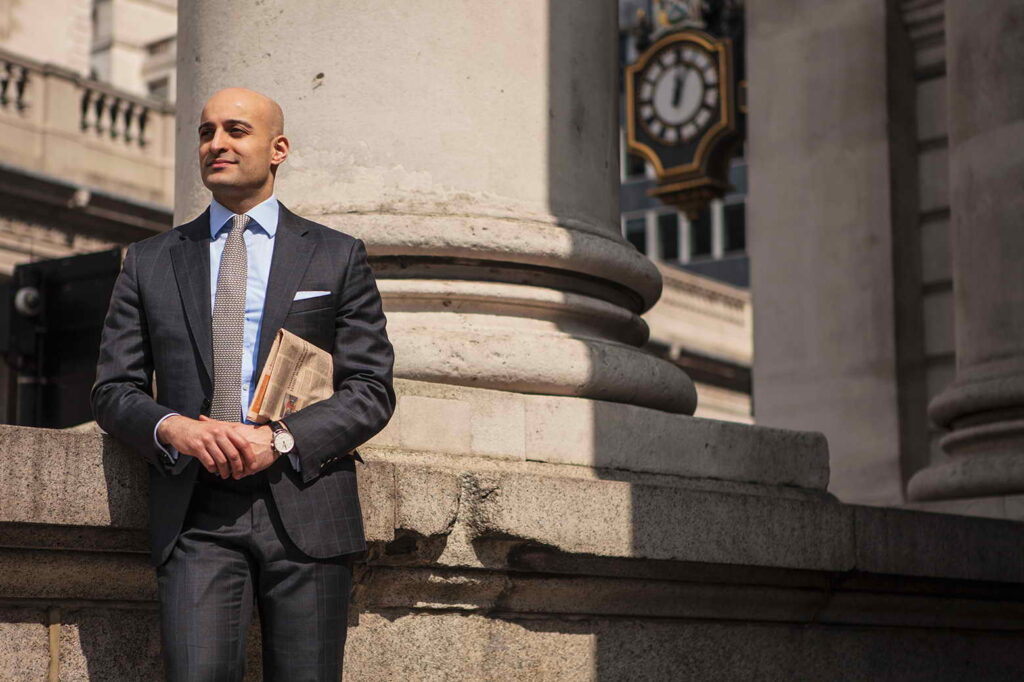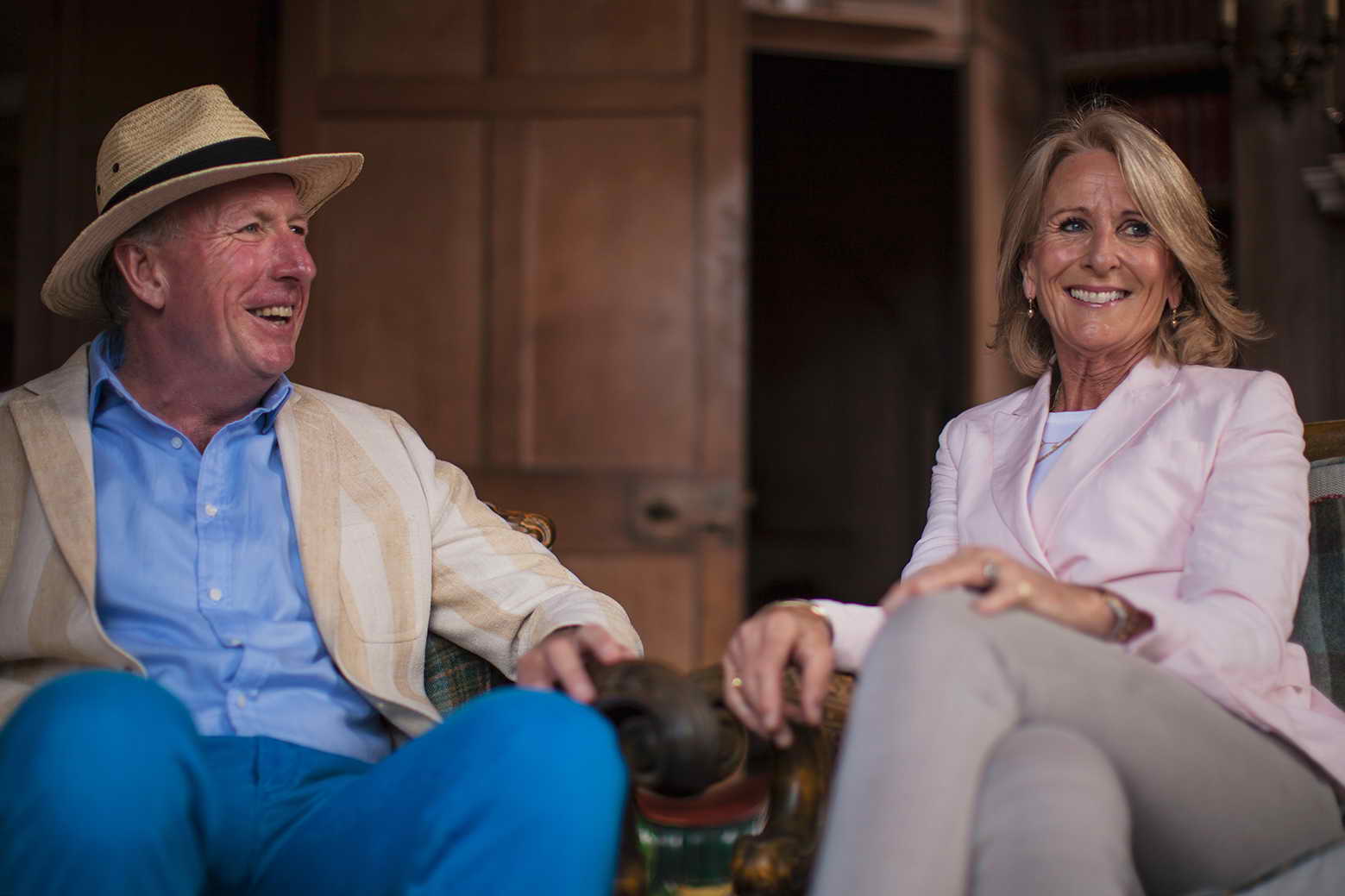 We have no hesitation in recommending Caroline to people of discerning taste looking for top quality bespoke tailoring at reasonable prices. This is especially relevant if they want to establish an ongoing professional relationship with a hugely respected tailor, who understandably has worked hard to deserve her loyal and expanding customer base.
I have never even considered wearing a trouser suit for work so getting this made was an act of faith in Caroline's good taste - it is now my favourite work wear and so comfortable. I am already wondering what to get next time!
The craftsmanship and professionalism with which Caroline constantly conducts herself is beyond comparison. The suits I've had made with her have been peerless, and I cannot wait to get more done in the near future.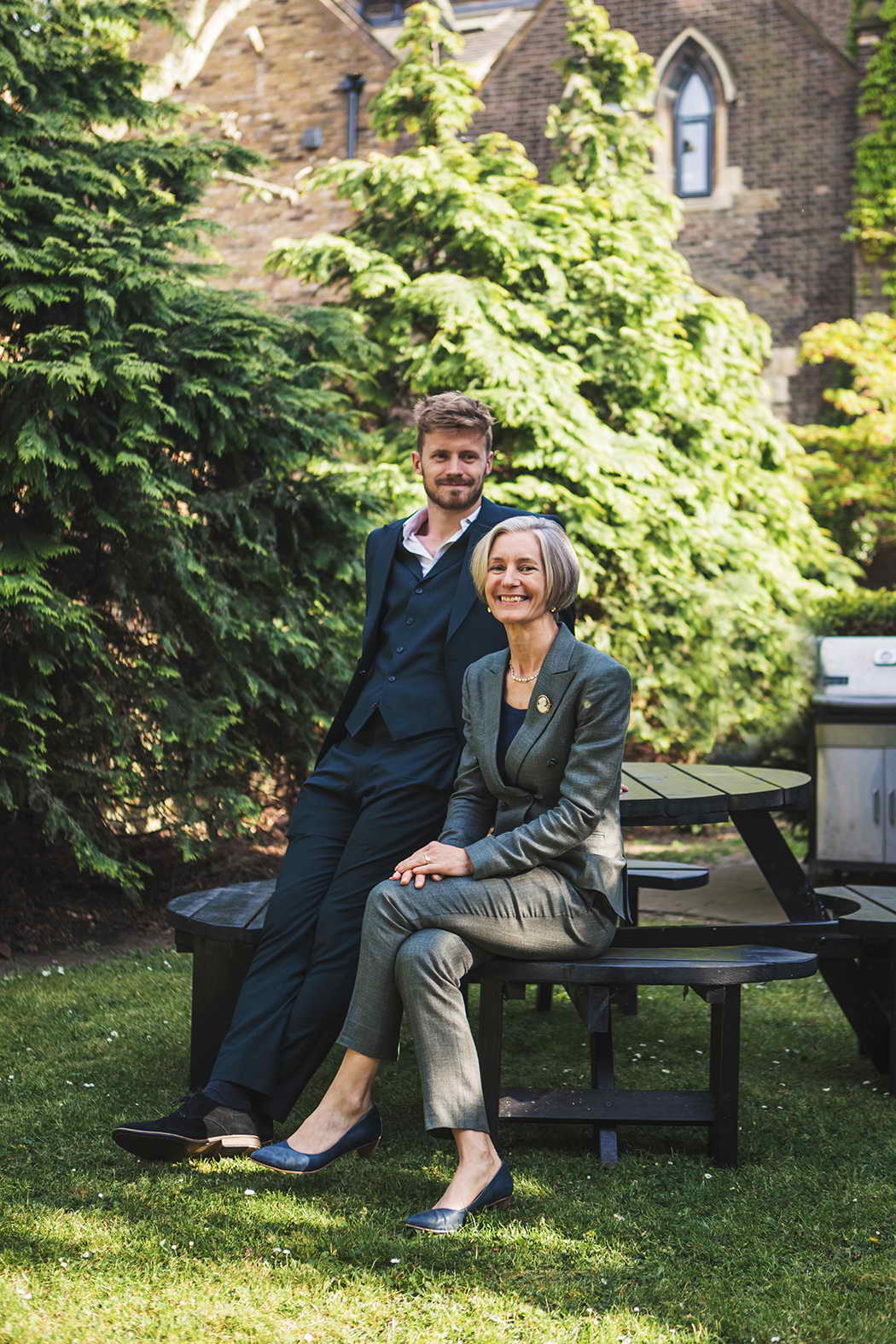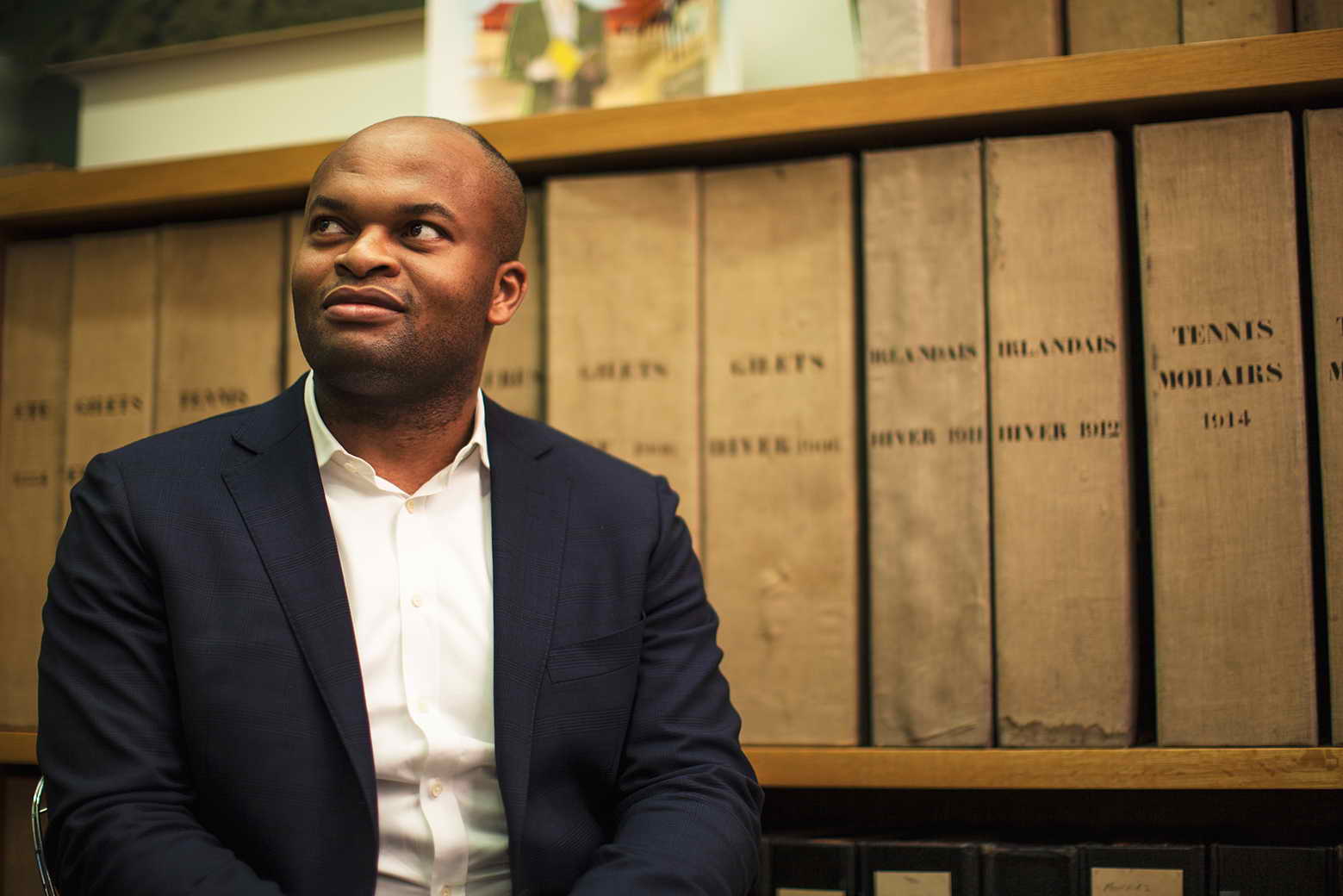 Superb service delivered with a smile, from fabric selection all the way to final fitting, Caroline was very professional and courteous in taking me through the entire process. Her suggestions definitely improved my initial concept. The result was a truly wonderful suit. This is my first bespoke suit from Caroline, and it makes a big difference dealing with an experienced tailor. Everything was easy and seamless. For those looking to get a bespoke suit, I think it is well worth the time and money.
Caroline has been my tailor for 5 years. She has a well trained eye, and this comes across in her tailoring. My suits are always spot on and the process is seamless.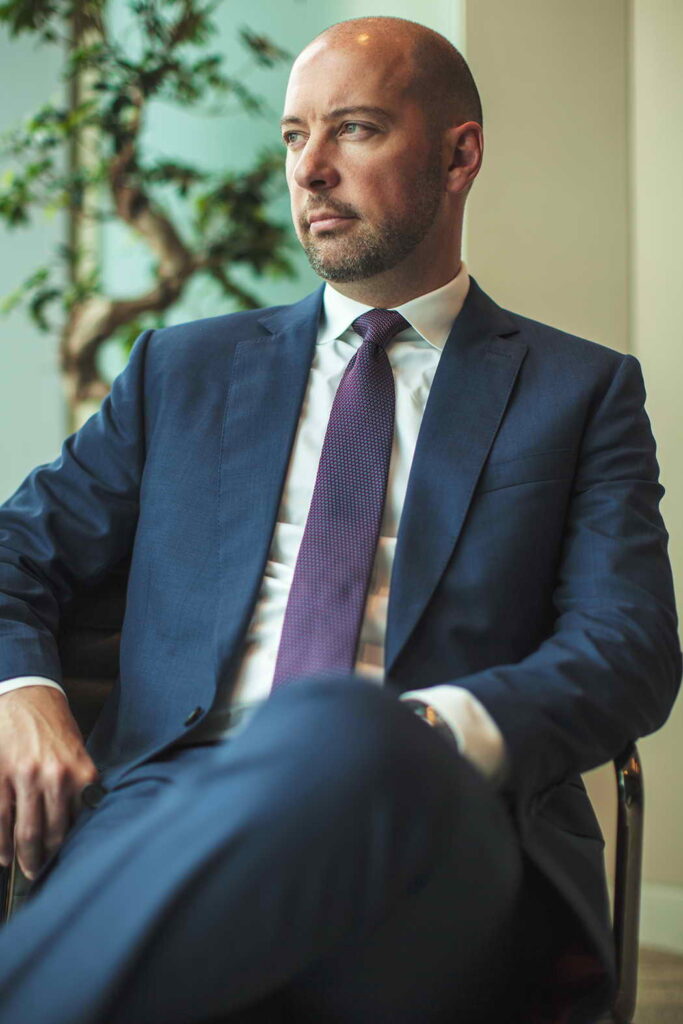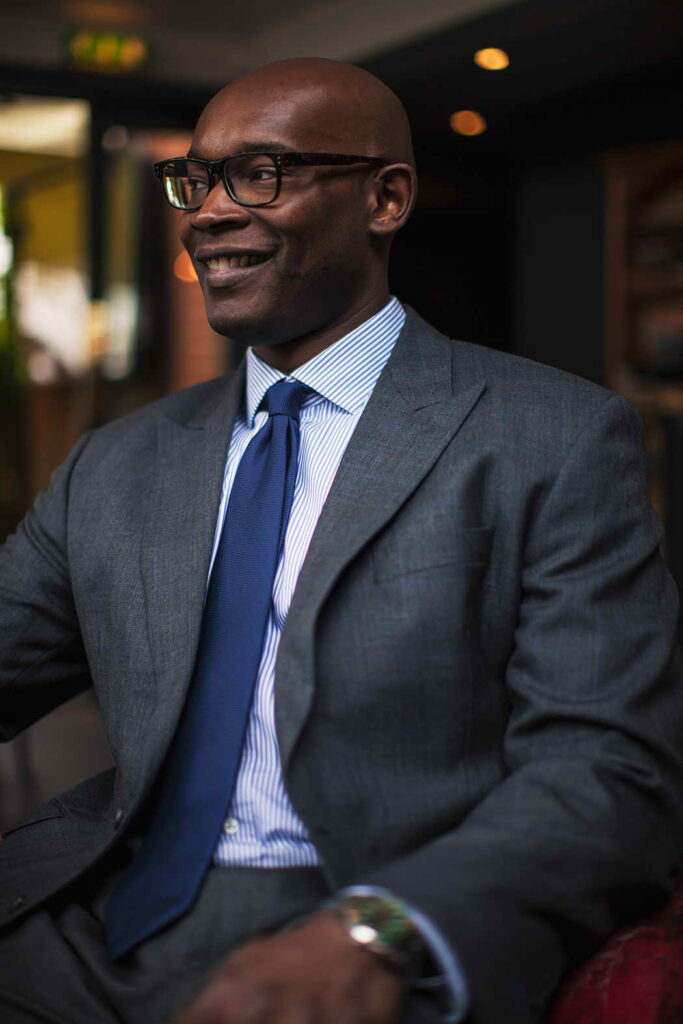 I'm 6'6" with a fairly athletic build. It's been hard for me to find someone who can cut flattering suits and shirts that are also comfortable and move with me. Caroline has been a godsend. I trust her with all my wardrobe because she delivers an amazing product.
I really appreciate Caroline making my first ever tailored suit. Caroline created a beautiful masterpiece; a double-breasted suit using her strong sense of design and seamless efforts. She kindly and proactively recommended a new style for me and it perfectly worked. I would highly recommend Caroline, a cutting-edge, fresh and young lady, as the best tailor in London.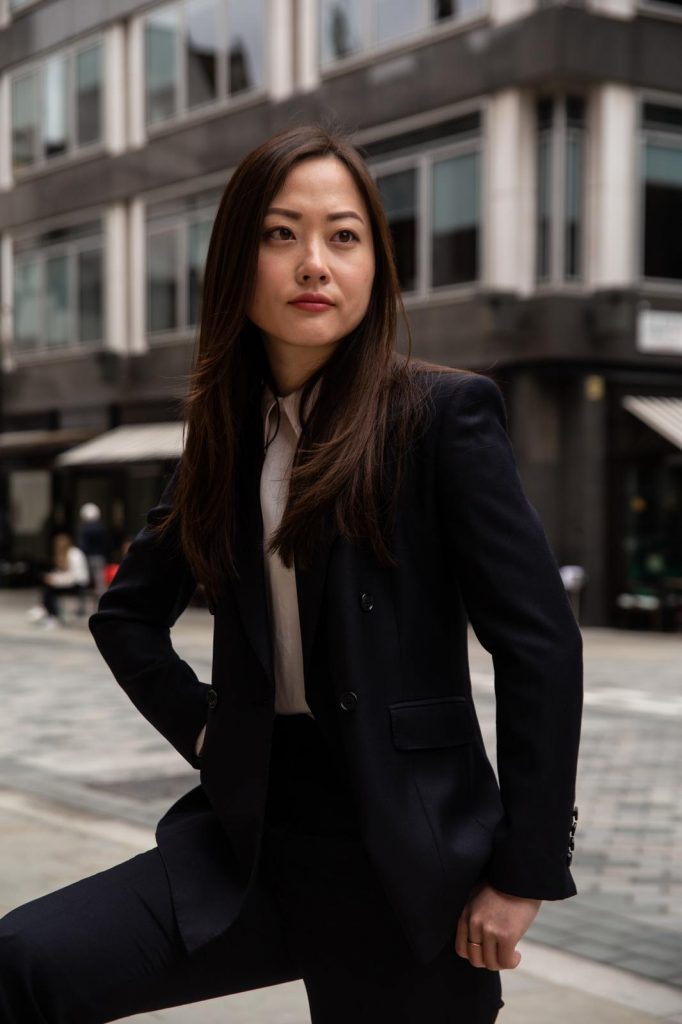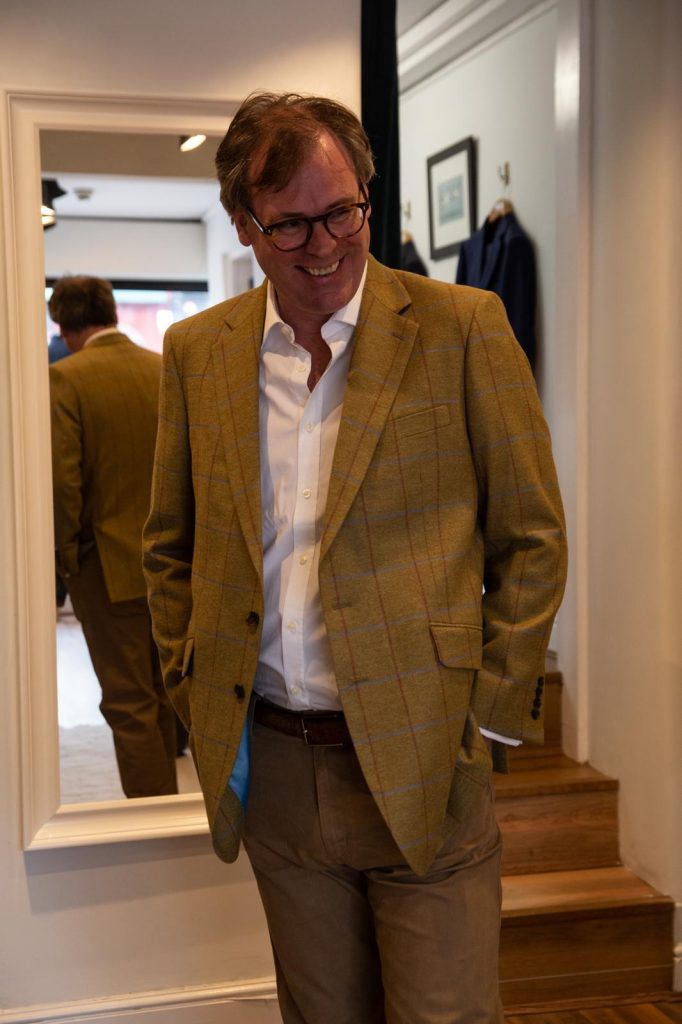 I met Caroline when she opened a shop on Kensington church street, thank god she did, helped me sharpen up post covid! Love my tweed jacket, Caroline.