Made to Measure Suits in London
Caroline Andrew London's luxurious made-to-measure suits are a great introduction to what we do. In the initial consultation Caroline will sit you down to establish exactly what kind of suit you envisage having made and ascertain its intended use, whether it be for business, pleasure or a combination of both.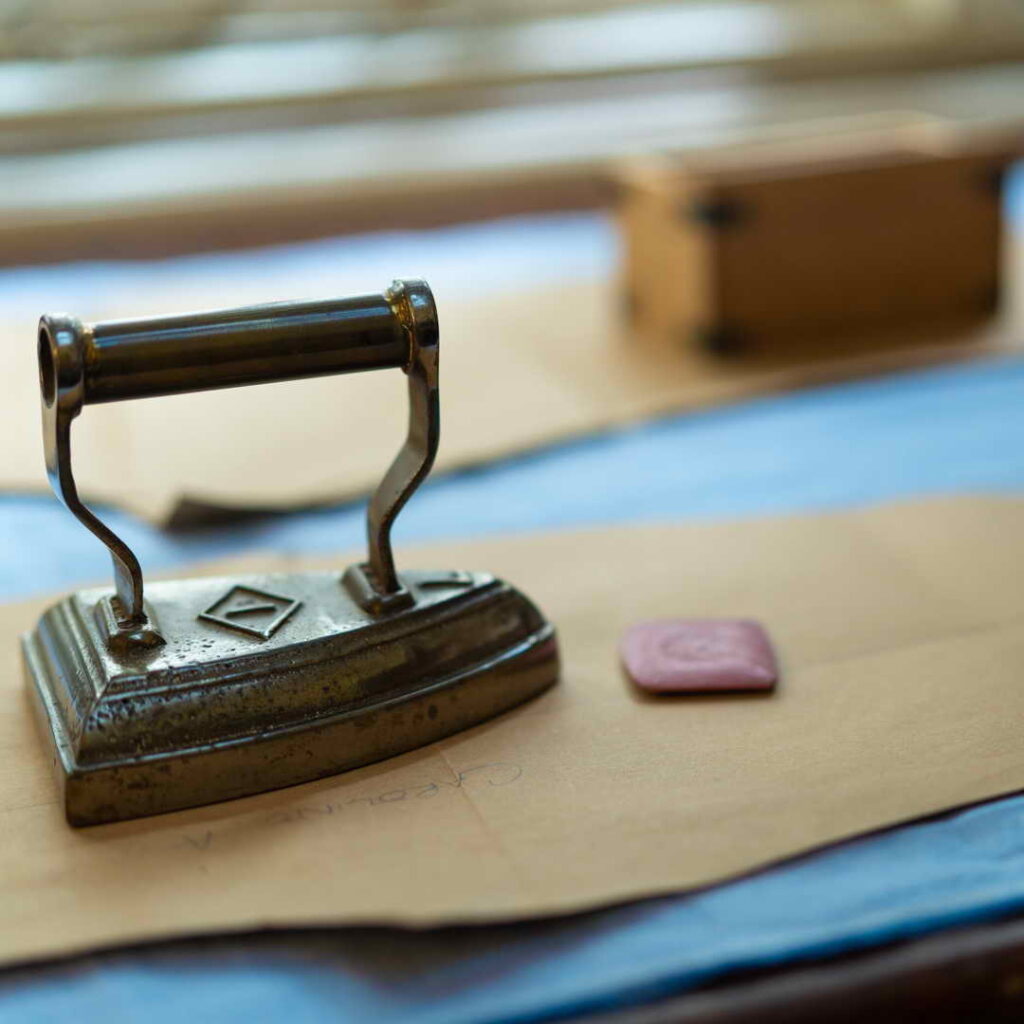 Caroline's USP is creating tailored suits in London which embody contemporary elegance and it's here in this first meeting that the minute sartorial nuances are considered: whether you opt for a single or double-breasted jacket, classic or modern lapel widths, double or single vents, patch pockets, slanted or straight pocket flaps, belt loops or side adjusters - and if you're unsure about any of these considerations then Caroline, renowned for her tailoring prowess is on hand to happily advise depending on your body shape.
Why Choose Caroline Andrew London?
During this first port of call you will also get the opportunity to nail down your fabric preference, including the linings and choice of buttons. Unlike the majority of MTM which is based on an existing template and then adapted, our tailor made suits are created completely from scratch utilizing 17 key measurements: waist, seat, bicep, shoulder, half back, full length, nape to waist, scye depth, over shoulder, front shoulder, crown to cuff, trouser waist, thigh, outside leg, inside leg and bottom width which are then cut by laser and machine made.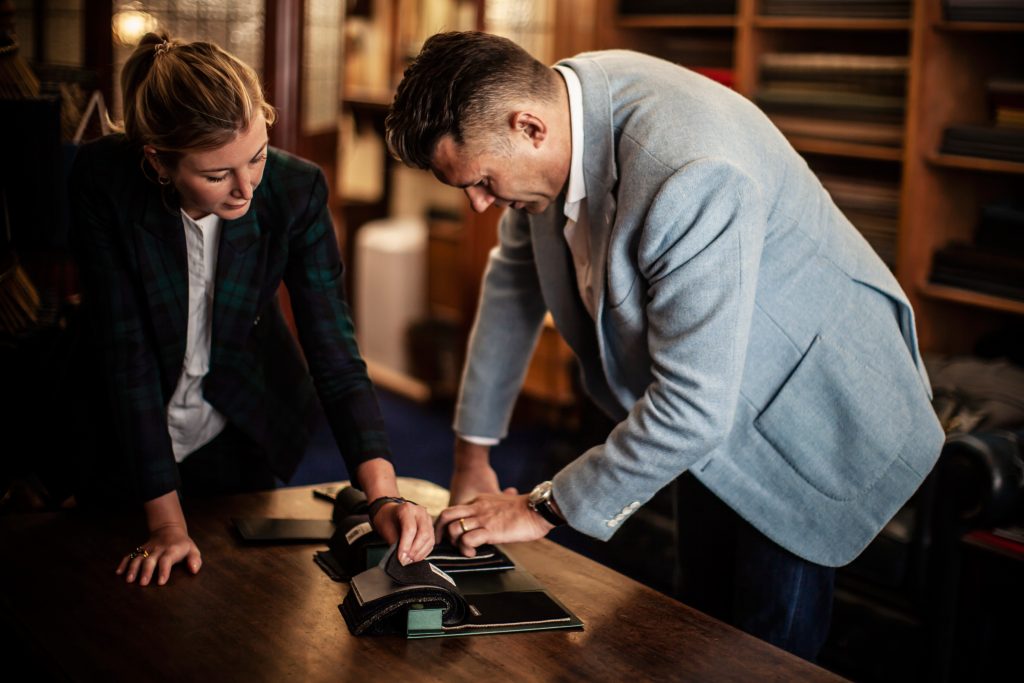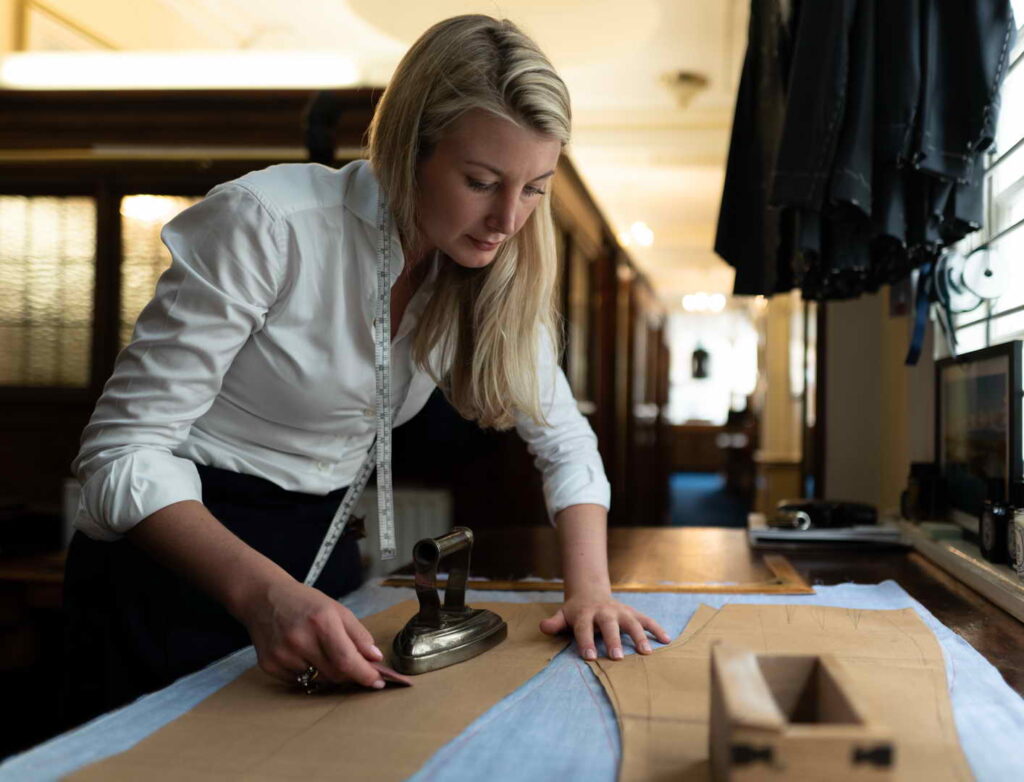 The power of a perfectly proportioned suit should not be underestimated and you needn't necessarily go down the route of fully bespoke to achieve this. While there are a plethora of off-the-peg tailoring options on the High Street, it's unlikely you'll get the exact fit straight away and you're very much restricted when it comes to those all-important design details - what you see is what you get. That's why made-to-measure suits are so appealing as you have the chance to better express your personal style and to control and fine tune the final look, straight off, to your exact requirements. While their appeal transcends the age divide, they are particularly appealing as the ideal entry level for young guys starting out in the city who perhaps don't quite have the budget to go fully bespoke at that particular stage of their careers.
What's more, you can get the same premium quality standards for a fraction of the cost of fully bespoke without the need to wait months for your garments to come to fruition - on average a made-to-measure suits requires 6-8 weeks wait time for an outlay of around £900 (compared to £3,600 for fully bespoke). We all lead busy lives, whether we are working from home or beginning to travel back to the office once again, so the less time-intensive made-to-measure route is often more appealing, as is the price which is not beyond the financial realms of the average man.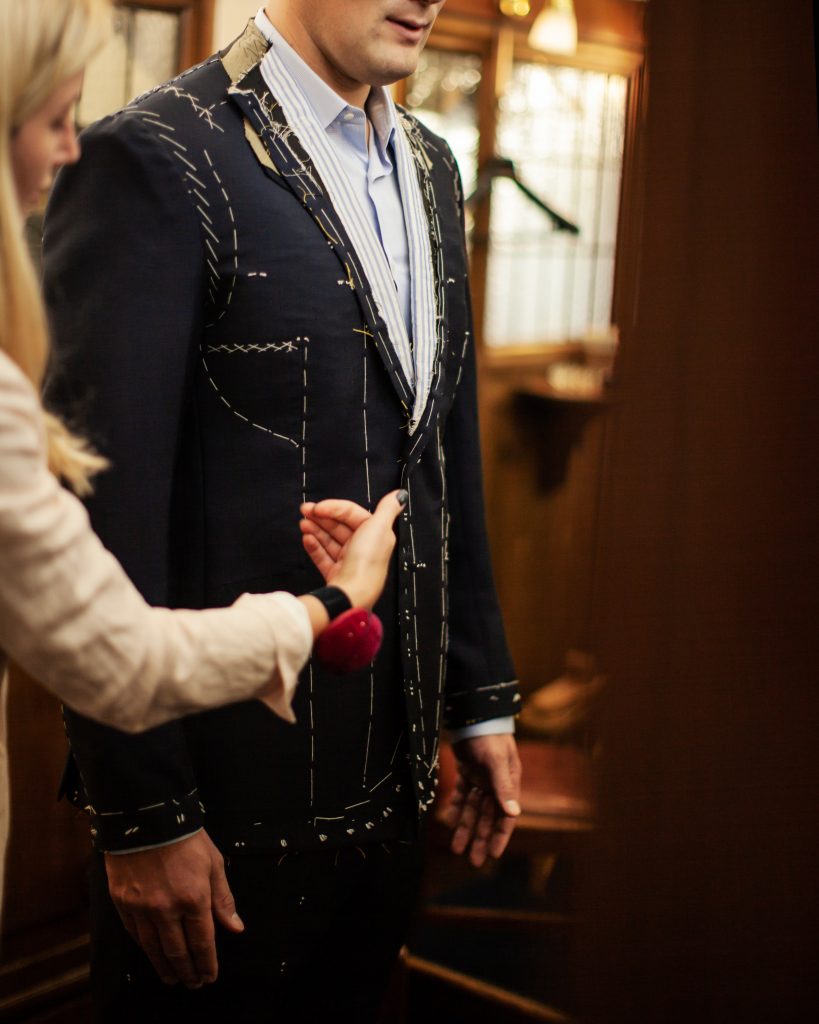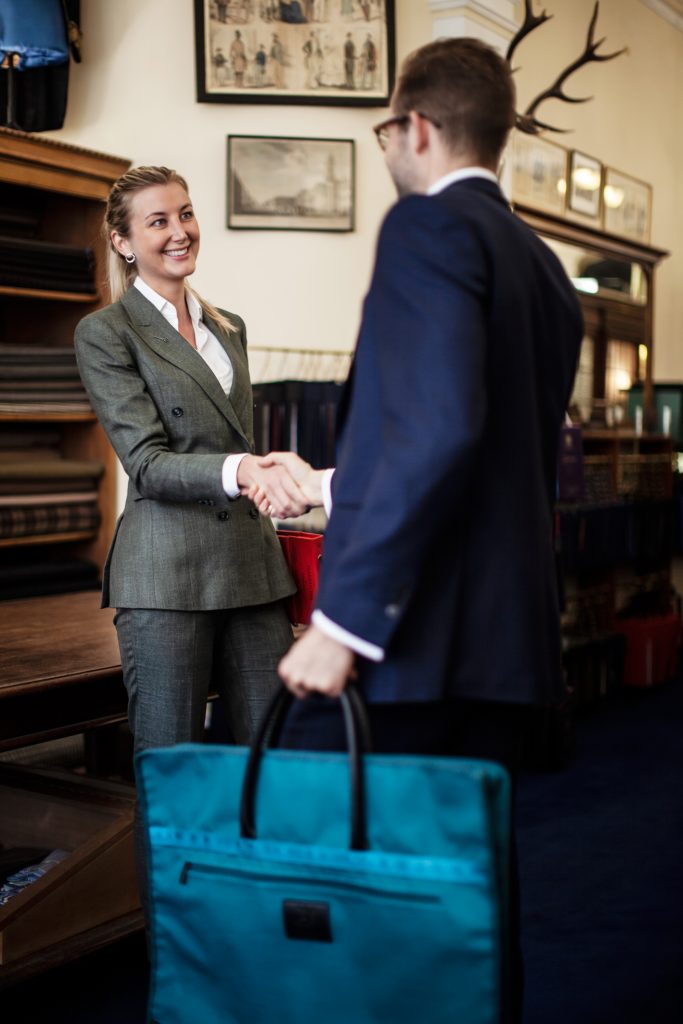 While Caroline Andrew has made her name predominantly as a bespoke tailor, curating luxury garments with true precision and Savile Row know-how, she has invested considerable time in mastering the art of made-to-measure suits in London as an affordable alternative.