Tailored Shirts in London
All of Caroline Andrew London's tailored shirts are hand-cut and available in a multitude of cloths from esteemed fabric mills such as Thomas Mason, Alumo and Ringhart with new season fabrics available throughout the year.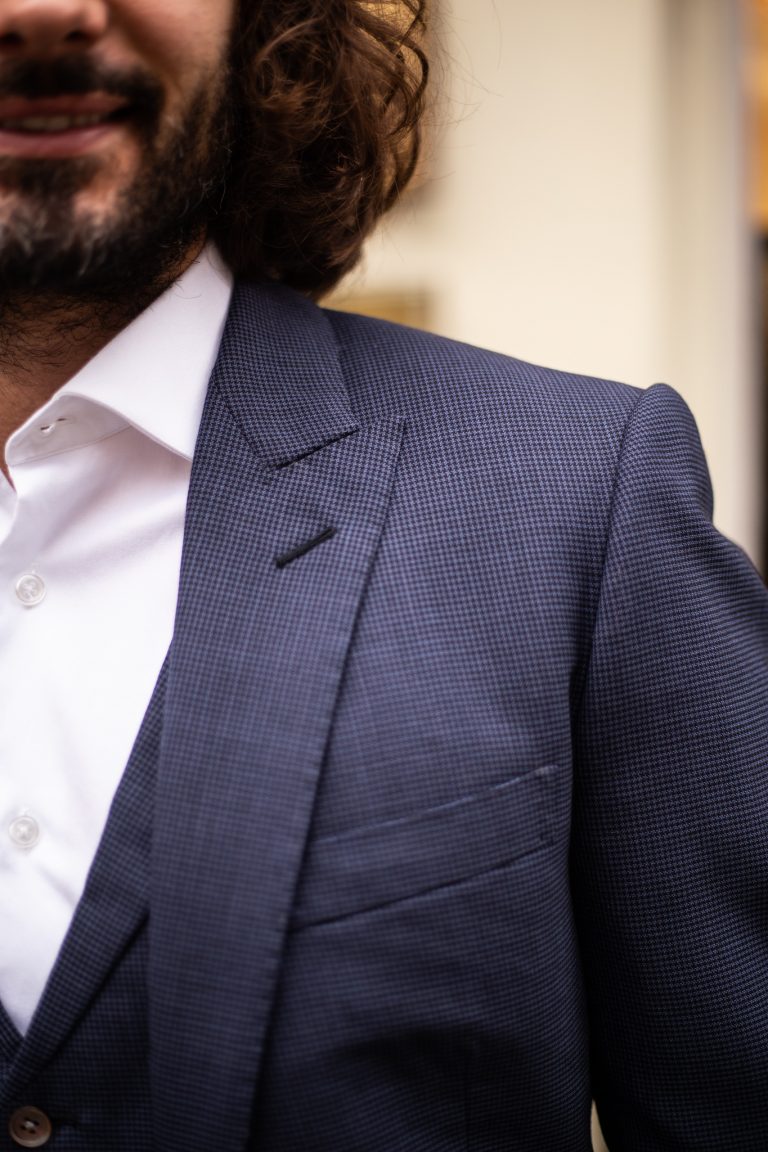 Our range of luxury shirts and accessories compliment and complete the bespoke experience. Whether you're after a more formal cotton dress shirt for work, or something more relaxed and comfortable to wear on weekends, Caroline Andrew can cater to your every need. From super soft jersey fabric - ideal for long-sleeved polo shirts, to stretch cotton with more give, and Sea Island Cotton, a type of fine-quality long-stapled premium cotton grown on islands off the southern part of the USA.

All our shirts are crafted from fabrics with a high stitch count which help lend a softer and silkier fabric feel. While there are a host of factors to consider when investing in a premium shirt, be it a dress shirt or a casual shirt, the cut of the shirt and the quality of the overall fabric are paramount.
Why Choose Caroline Andrew London?
All bespoke shirting commissions boast a unique hand-cut pattern with hand finishing and a choice of collar styles and cuffs. Bespoke shirts feature stitched collars for greater longevity and a softer fabric feel. A stitched collar allows for more structure by incorporating extra strips of fabric between the top and bottom layers. A split yoke (the area on the back of the shirt which spans the shoulders) allows for a more personalised fit as the additional seam allows for greater flexibility. Hand-embroidered monograms and hand-stitched mother of pearl buttons complete the look. It is also possible to select your preferred placket style (be it French, standard or hidden) as well as armhole construction. Shirts come in packs of four in either dress shirt or casual style options:
1. Business shirts


Typically come in light blue and white, with other options such as stripes and checks for the more adventurous.



2. Casual shirts


With the advent of working from home, open-necked button-downs and spread collars have become more popular.



3. Special half-placket styles


Otherwise known as popovers, designed especially for summer are available in linen, denim or jersey.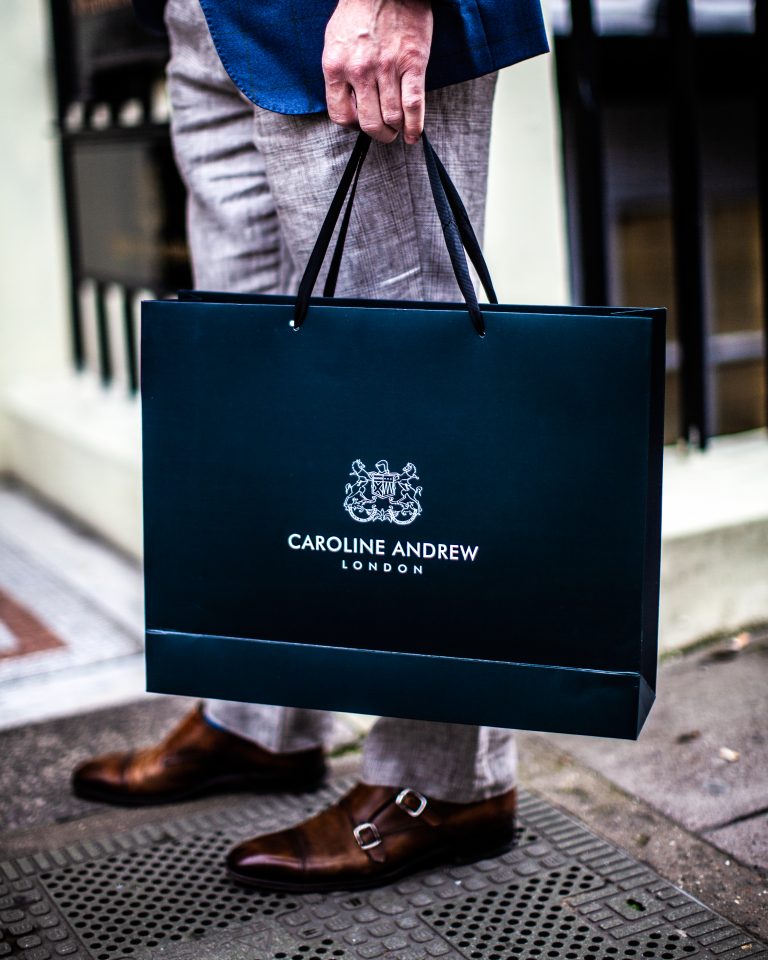 4. Made-to-measure


Our made-to-measure shirts are based upon a pre-existing template which is then adapted to fit the proportions of the wearer. These are then machine cut and machine finished whilst still featuring the Caroline Andrew standard mother of pearl buttons. Made to measure shirts typically feature a single yoke (i.e. a single piece of fabric as opposed to two).
5. Special occasion shirts


Caroline Andrew London offers various special occasion shirting options and specialises in one off designs for Wedding shirts which compliment whichever dress code you opt for, whether it's a bespoke three-piece suit or traditional morning dress.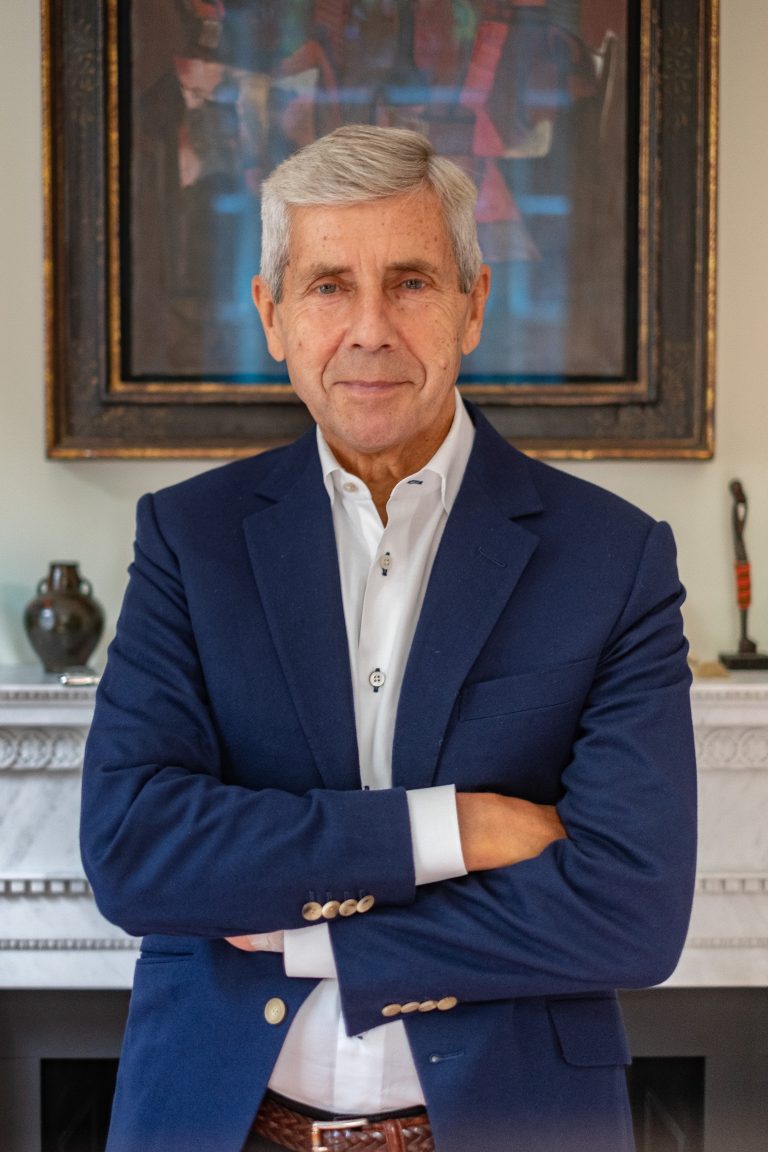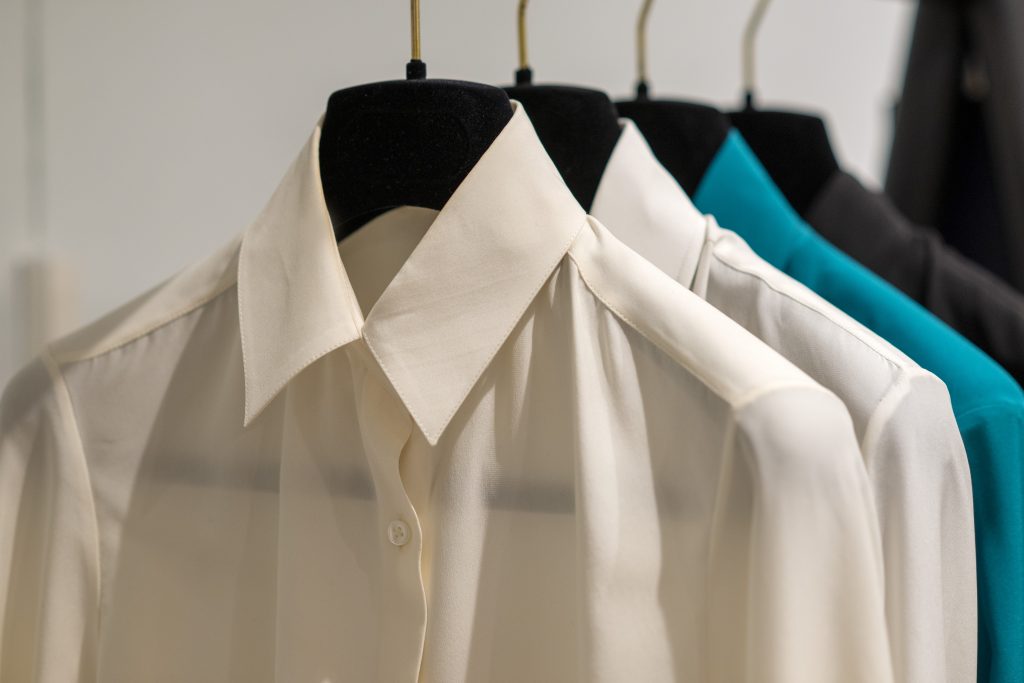 6. Women's shirts


Caroline Andrew's attention to detail knows no bounds. Conscious to protect her female clients from the embarrassment of a gaping blouse, she counteracts this with the addition of extra buttons so that the placket remains neatly closed, whilst adding extra darting on the back for a better fit.